2 tags
ENTER THE BEARD!
https://vine.co/v/b91Q77eAqIW 
7 tags
Daft Punk Random Access Memories Album Review
I did a track by track album review of the new Daft Punk album. Warning: Contains FUNK.  http://storify.com/TiernanDouieb/daft-punk-random-access-memories-review# 
8 tags
Things Commander Hadfield Could Do When he Gets...
I wrote some suggestions for things the excellent ISS Commander Chris Hadfield could do on his return to Earth if he gets bored. http://storify.com/TiernanDouieb/things-cmdr-hadfield-could-do-when-he-gets-back
7 tags
#StuffOnTiernansHead
Finally Storified my #StuffOnTiernansHead attempts from a few weeks ago http://sfy.co/cId6 #storify #stuffontiernanshead 
12 tags
More #BritishStarWars
After the below post, I thought I'd do a Storify of all my #BritishStarWars tweets and a few excellent ones from others. http://sfy.co/bIjO
6 tags
#britishstarwars
Yesterday, due to the annoucement of the new Star Wars film being made in the UK, I created the #britishstarwars hashtag on Twitter. Then it went a bit nuts and everyone used it and it trended for quite a while. Here are a collection of some of them by The Commentator:http://www.thecommentator.com/article/3502/the_best_of_britishstarwars
11 tags
Gove Hates Fads
A new blog where I argue, quite badly, with Michael Gove's stupid speech he made this week: http://tiernan.sambern.co.uk/2013/05/10/gove-hates-fads/
6 tags
Social Island Interview
Here's an interview I did for Social Island about social media, also featuring the excellent and very funny Stephen Grant.  http://bit.ly/13hMp9a 
16 tags
New Blog - Rebreaks & Un-Imaginings
A sillier blog this week:  http://blog.tiernandouieb.co.uk/2013/05/01/rebreaks-and-un-imaginings/
2 tags
New Blog - Nice Area
I wrote a new, serious type blog:  http://blog.tiernandouieb.co.uk
10 tags
STAND UP FOR NAPAC
May 8th. This incredible line-up for a brilliant cause. Stewart Lee, Mark Thomas, Mark Watson, Isy Suttie, Ginger and Black, Keith Farnan and me. Get booking.  http://www.thebloomsbury.com/event/run/1783
4 tags
My Blog Returns
http://blog.tiernandouieb.co.uk/2013/04/16/opinions-in-the-21st-century/ - I've decided to start my own blog up again, for various general ramblings. Here's new post number 1 which is spurred on by nothing in particular. Ahem. 
5 tags
T's Time Travel Tips
A new Vine vid I made. 6 seconds of your life.
6 tags
Funny For Not Much Money →
A little article I wrote for Chortle on money in the comedy industry. 
9 tags
Iain Duncan Smith, In An Ideal World.... →
A little fiction I wrote about Iain Duncan Smith's claims that he could easily live on £53 a week. 
5 tags
Vine Time →
Want to see all my Vine vids in one handy to find place? Here ya go. 
10 tags
14 tags
13 tags
My 25 Hour Show Challenge Mentioned on Shaun... →
Here's Mark Watson talking to Shaun Keaveny at 6 Music about his 25 Hour Show for Comic Relief, with a little mention for my mad challenge too: http://www.bbc.co.uk/programmes/p015n7l3 You can sponsor me here: https://my.rednoseday.com/sponsor/tiernandouieb
I learned how to use Vine app: 1) 1st http://bit.ly/SIUOix  2) RAAR!http://bit.ly/Uowe66  3) HATS! http://bit.ly/W3oo2Z  4) TEA http://bit.ly/14fbEbi  5) SICK http://bit.ly/SIVfcN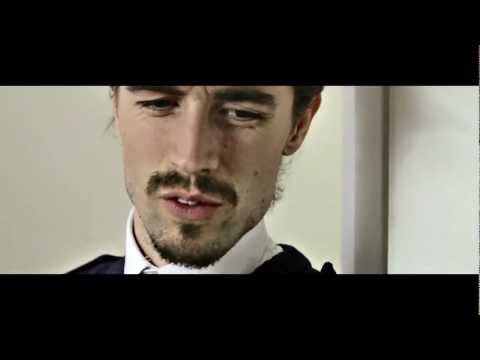 The Party For People Who Hate People
A little satirical blog I wrote for the Huffington Post based on recent government policies.  http://www.huffingtonpost.co.uk/tiernan-douieb/conservatives-party-for-people-who-hate-people_b_2402010.html?utm_hp_ref=uk-comedy
2013 Trends Predicted by Me
Here are my predicted trends for 2013!  http://storify.com/TiernanDouieb
Marshal's Law Starts Tonight!
People! Tonight the 1st ever sitcom I've ever been in is on telly. Marshal's Law is at 9pm on Sky channel 200 aka Loaded TV. Or you can stream it live here: http://www.loaded.tv/home.php Please watch! 
My gag in the Huff Post's Twitter Jokes Of The... →
I'm in the Huffington Post UK Comedy's Twitter Jokes Of The Week again with many other good un's. 
My tweet about Hugh Grant & Leveson on the... →
Have a look at 11.07am! 
Huff Post UK Com's Tweets of the Week →
I'm in it again with some other great gags from funny types. Have a read. 
And here's the angry blog on the BBC Crisis →
Please read and share
The John Lewis Christmassacre →
My latest very silly blog (angry one to follow sharpish) for the Huffington Post. Please read and share. 
Camden Head, Nov 21st - New stuff. Free stuff.
Hello all people who always ask when I'm gigging in London. I am. Here. On this date. The very funny Ben Van Der Velde is doing an early Edinburgh preview show, while I am shouting a mess of new things for a long period of time on the same bill. Come see one man with some notes and one man with jokes and an incredible mop of hair, all for free.  ...
Latest Huff Post Blog →
I wrote a blog about that Romney fella. Please read & share. 
T's LoveHorror Interview →
Here's an interview I did with LoveHorror about horror tings.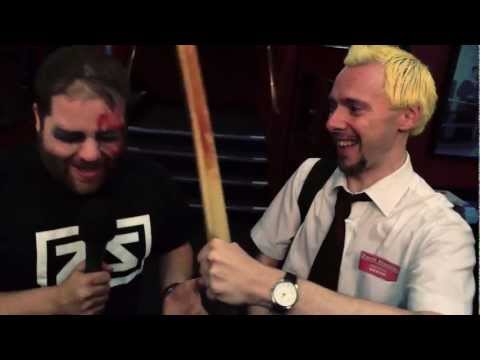 Marshal's Law
T-Fans! I'm in new sitcom 'Marshal's Law' starting on Loaded TV (satellite only sadly) on Nov 25th. Its a great script and I play an angry Northern PCSO. What more could you want?* * No. There's no dancing ponies. You must stop asking for them.
Sheffield Show Cancelled
Dear Sheffield T-Fans, I've sadly had to cancel my solo show on 21st Oct for reasons I'll explain soon. Gutted I can't do it. If you have tickets you'll be re-embursed and hopefully I'll be back that way soonish. :-( 
T translates Cameron's speech, for the plebs →
T's Tweet To Cameron goes Stateside →
My oh so slightly sarcastic tweet to David Cameron made it into the New York Times. 
Quoted In The New York Times →
Woohoo! My vitriolic tweet to Cameron got quoted in the New York Times! 
My 3hundredand65 Project Contribution →
Here's my contribution to the 3hundredand65 project from last week. If you want to know more about this amazing charity graphic novel project for Teenage Cancer see here: http://www.3hundredand65.co.uk
Angry blog about comedy →
I got all angry and wrote a Huffington Post UK blog on the state of television comedy. It's very ranty, sorry. Please read and share
Stand Up For Crisis →
Top bill including moi all for the homeless charity Crisis on Sept 3rd. 
Zomedy is Coming.... →
More details soon…… 
Don't forget its YOUR Olympics™ →
Workers & Shirkers - New Huff Post Blog →
Please read and share!